Wedding in Bavaria Gut Sedlbrunn
After we have photographed the civil ceremony of Mona & Thorsten at Schloss Hofstetten, we followed the wedding crowd to Gut Sedlbrunn next day. It was time to prepare for the big day of Mona & Thorsten. They live in Munich and had some ideas for their fest, which needed to be done.
Additionally, a chinese tea ceremony had to be prepared, which was contrasted by traditional Bavarian clothing. Thorsten grew up in Munich and has an Indonesian mother with Chinese roots. He worked in Jakarta/Indonesia for some years. That's where he met Mona.
They often smile thinking about the flow of events which took them so far away from home so they could cross each others paths.
The wedding day brought lots of surprises. Mona had secretly rented  a VW Beatle, Thorstens favorite oldtimer. Another surprising moment came when the Indonasian priest gave Mona and Thorsten gifts for their union. One of the gifts was a song – precisely: "Can you feel the love tonight" from Elton John. When he started to sing in his beauitful full voice nobody could believe their ears – it was perfect. Maybe the first time that ever happened in a Bavarian catholic church.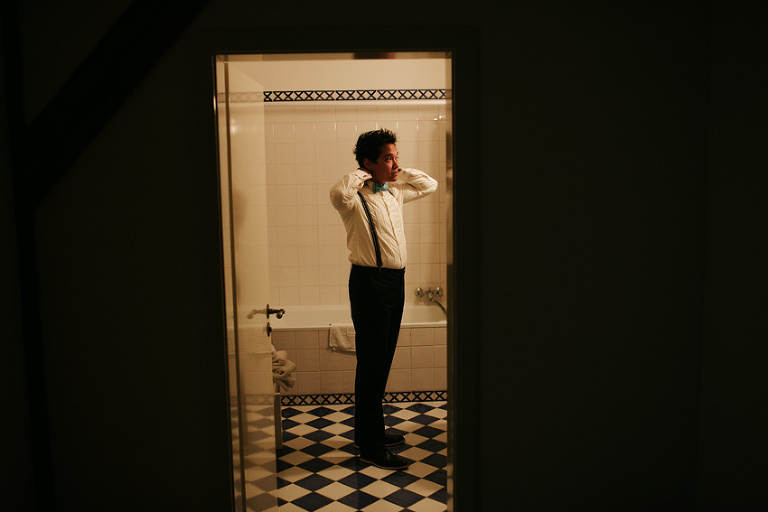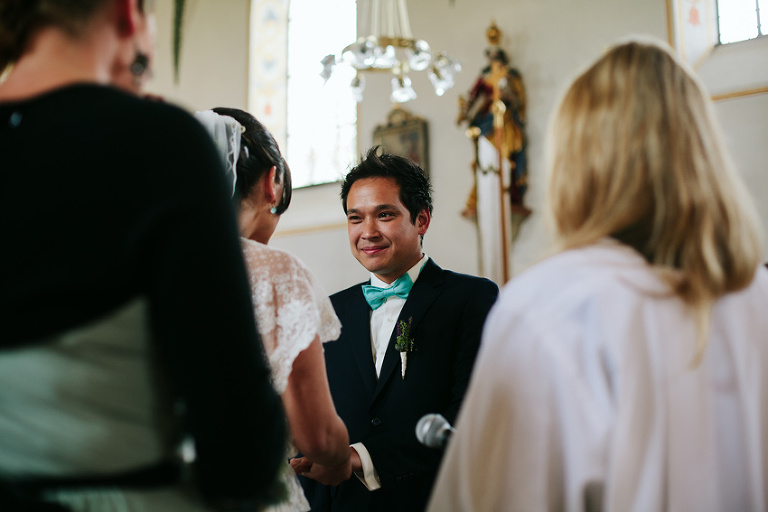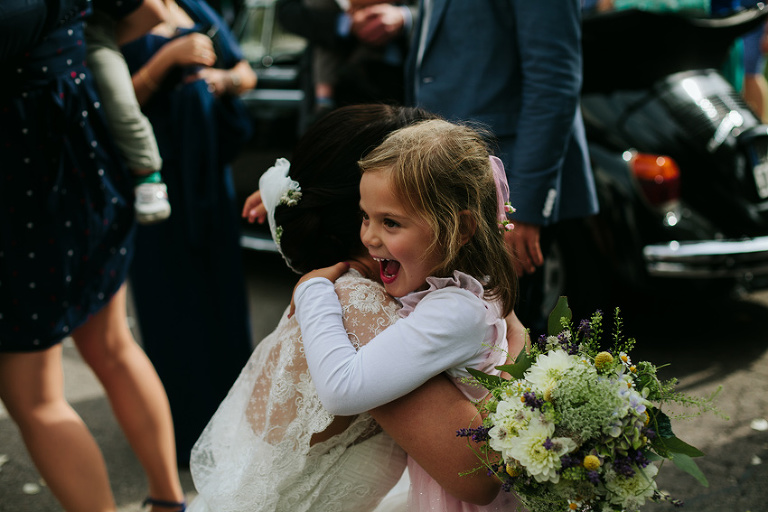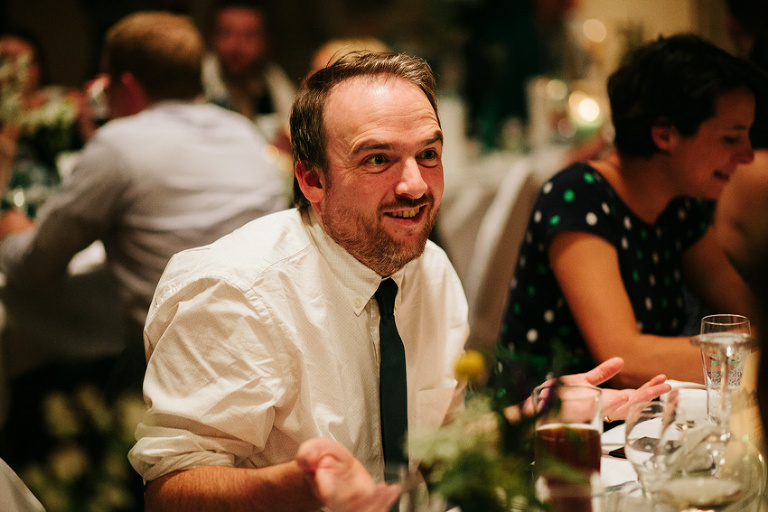 Featured on Junebug Weddings and Hochzeitswahn.
Monas and Thorstens civil wedding ceremony in Schloß Hofstetten.